Senior Debt, Mezzanine Debt and Equity Capital
For clients wishing to expand, consolidate or simplify their debt facilities, we draw upon our lending expertise and relationships in the lending community to optimize our clients' credit structures by leveraging assets and maximizing cash flows.
The lending services made available through the relationships we have developed over the years include the following:
General Lending
Secured and unsecured loans
Customized jumbo mortgages
Art and collectible loans
Letters of credit
Second trusts
Senior and Mezzanine Debt Advice and Financing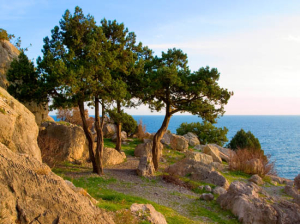 Senior debt is typically the first choice for most borrowers since it is the least expensive capital. Our firm can work with your current senior lender or find alternate financing sources. Our firm maintains relationships with debt providers who contribute intelligence on each lending institution's portfolio make-up, risk profile, lending criteria and requirements.
The market of mezzanine and subordinated debt providers is populated with institutions and private lenders that are highly specialized, with each having very specific lending criteria. Navigating this world can be frustrating for small and middle-market companies who do not maintain constant contact with this array of funding sources. Our firm maintains a regular dialog with these lenders and is experienced in structuring mezzanine debt, which may include warrants as well as other forms of equity kickers. Each debt instrument is tailored to meet our clients' financial requirements while creating the most flexible terms possible at the lowest cost of capital.
Equity
Private equity and venture capital funds receive thousands of business plans and offering memorandums every year. Few of these are ever fully considered by the funds' senior officers. Our firm maintains relationships with private equity, venture capital firms and strategic investors who actively invest in middle- market and growth stage companies. These relationships give our clients access to and credibility with these investors.