Business Acquisitions and Divestures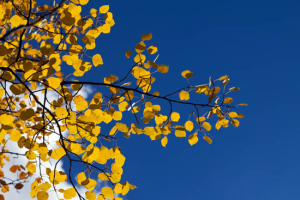 For many of our clients, their personal wealth is closely tied to their businesses. To complement our private wealth management services, we work closely with investment banking professionals serving middle market companies. Together, we advise our clients on buy side and sell side acquisitions, raising debt and equity capital.
Small and middle-market companies frequently confront unique financing needs. Whether a company needs capital to fund acquisitions, facilitate organic growth or to help them in distress situations, our firm is positioned to direct its clients toward the right funding options. We actively engage in the private placement of debt and equity securities for expansion capital (CAPX and OPEX), acquisition capital and capital for real estate development.
What a wise man does in the beginning, the fool does in the end.
– Warren Buffett
Additionally, we can source capital for small and middle market companies with specific project finance needs. This can be accomplished through a structured debt or equity vehicle.
Our firm brings a wealth of experience to each transaction. We are tenacious in meeting our clients' objectives. We are experienced in the entire spectrum of M&A* transactions, including outright sale, divestiture, recapitalization, leveraged buyout, management buyout and joint venture.
Services include the following:
Strategic business counsel
Buy side representation
Buy-side transactions require a unique set of skills and capabilities that are typically not found at small and middle market financial advisory firms. Buy-side advisors not only require a strong understanding of the nuances of the auction and negotiation process, they need the capability to search and analyze the widest range of potential targets and raise the capital required to finance the acquisition. Our firm offers full-service solutions for buyers ranging from identification, analysis, valuation, drafting letters of intent, due diligence, financing and negotiation.
In addition to our own proprietary buyer database, our firm's affiliation with other investment bankers, public accounting firms, law firms, venture capital firms, private equity firms and corporate venture divisions assures clients that the maximum number of potential acquisition targets will be identified during the selection process. Throughout the selection process, senior level professionals will work with management to develop evaluation criteria, create initial target lists, focus and prioritize potential targets, and review relevant issues prior to final selection and initial contact.
Unlike large public companies, small and middle market companies typically do not have a large cache of capital available for acquisitions. Consequently, our buy-side engagements may involve raising the necessary capital to finance the desired transaction.
Small and middle market companies are sold for a range of reasons including an owner approaching retirement, an owner seeking liquidity, or other personal circumstances that create an interest in exploring a partial or total sale or liquidity event. Whatever the thought process behind the decision to sell your business, our firm is particularly well suited to guide you through the process and to ensure that both your financial and intangible objectives are met.
Our firm treats each sell-side transaction as a highly customized engagement. Each assignment begins by developing a clear understanding of the client's objectives, business, strategy and industry, which allows our firm to identify, analyze and explain the company's unique value to potential buyers. As required, each assignment involves the following deliverables and actions:
Preparation of a Confidential Information Memorandum
Selection and qualification of potential buyers
Structured distribution of information to qualified buyers
Creation and coordination of management presentations
Detailed negotiations and guidance through closing with the selected buyer
* Attempts to execute an acquisition or sale of a company may not be consummated as planned or if consummated, expected synergies may not be realized as forecasted. Uncertainty is inherent in M&A transactions. M&A services are facilitated through my affiliation with Spire Securities.