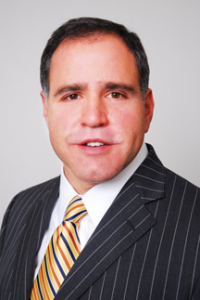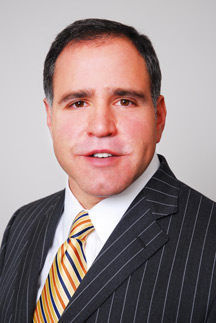 Peter Michaels is the Founder and Chief Investment Officer of AXXIOS Private Wealth Management, the successor firm of Toh Michaels Private Wealth Management, LLC, which was cofounded by Mr. Michaels in 2008. He has extensive experience in developing and implementing proven wealth management strategies and investment portfolios for ultra high net worth families and their companies. He has over twenty years of experience in assisting the wealthiest individuals and families in wealth management, estate planning and business succession. Mr. Michaels' clients include real estate developers, business owners, hedge fund managers and private equity principals.
Previously, Mr. Michaels was Senior Vice President at HSBC Private Bank and Senior Private Banker at Citi Private Bank, where he managed the assets of and provided liquidity solutions to individuals and their families whose net worth ranged from twenty-five million dollars to over a billion dollars.
Mr. Michaels was formerly a Managing Director in the Washington, DC office of the merchant banking firm MSM&C. He was responsible for the delivery of mergers and acquisitions, corporate finance, and investment management services. He has considerable expertise in mergers and acquisitions, business valuations, corporate finance, and estate and federal income tax planning. He has been a trusted advisor to numerous public and private companies across many industries including professional services, health care, real estate, media and technology.
Internationally, Mr. Michaels worked with PepsiCo International in Central and Eastern Europe. As a financial advisor to PepsiCo's World Trade and New Business Development division, he raised debt and equity for joint venture bottling plants in the Central Asian market of Almaty, Kazakhstan. He negotiated joint ventures to ultra high net worth investors throughout Europe, Israel and the Middle East. Additionally, he has established joint ventures in India for US business process outsourcing companies.
Earlier, Mr. Michaels served as an auditor and tax practitioner for Price Waterhouse in Washington, DC, where he performed and managed financial audits across a myriad of industries.
Mr. Michaels received his Masters of Business Administration from the Fuqua School of Business at Duke University, concentrating in finance and business strategy. Mr. Michaels' MBA is augmented by his CPA and his successful completion of the Executive International Finance Certificate Program at Georgetown University's Center for International Business Education and Research, with an added focus on international managerial finance and trade. He received his Bachelor's Degree in accounting cum laude from the University of Maryland and was on the National Dean's List. He is a Certified Public Accountant and holds NASD Series 7 and 65.
Mr. Michaels has served on and has assisted a number of notable boards, including the Washington Metropolitan Philharmonic, Friends of the National Zoo and the Smithsonian NZP Advisory Board.